The Unofficial Boston Critical Mass Home Page
Critical Mass was active in Boston in the late 1990s through approximately the first decade of the 2000s. As of July 17, 2022, Boston Critical Mass appears to have been inactive for several years. The closest active group is the Boston Bike Party -- check them out! This website remains as a record of the early days of this movement.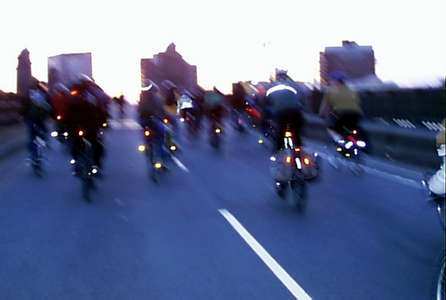 More Photos

Click here for the Critical Mass Legal Defense Fund and an update on the arrest on the May Ride!




[Previous Site] [Next Site] [List All Sites] [The Critical Mass Web Wheel Homepage]